UK – NHS Overwhelmed by Costs of Alcohol Abuse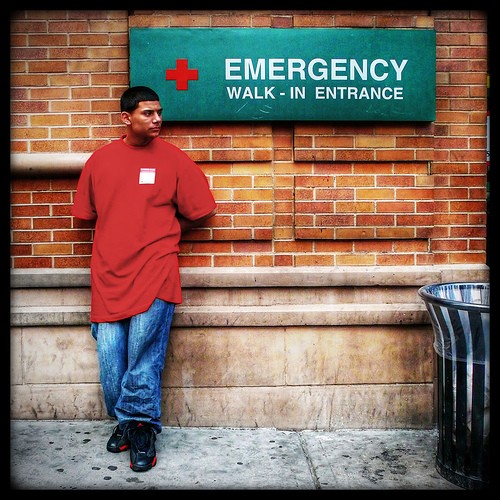 © Photo Credit: Lab2112
With a staggering number of Britons drinking at unsafe levels, The Royal College of Surgeons warns of a treatment burden that could break the National Health Service (NHS).
Currently, 25% of Britons drink alcohol in quantities considered to be hazardous to health and the cost of treating those with alcohol use disorders exceeds 2.7 billion pounds annually – an annual treatment cost that has doubled in only 5 years.
Professor Ian Gilmore, president of the Royal College of Surgeons summed up the problem, saying, "The nation's growing addiction to alcohol is putting an immense strain on health services, especially in hospitals…This burden is no longer sustainable."
Gilmore and authors from the National Health Services Confederation have released a report outlining the scale of the problem. In describing the likely consequences of non action, a NHS spokesperson said, "if we carry on drinking in the way that we are currently, the bar bill will be paid in worse health and a health system struggling to cope."
Gilmore says that at present, most of the 2.7 billion spent on alcohol treatment each year goes to hospitals and ambulance services; he calls for an increase in funding to non crisis preventative services, which could help to ease the total burden in time.
The report authors recommend brief interventions from general practitioners and nurses as one very cost effective way to improve health on a grand scale. According to research, brief conversations between a heavy drinker and a doctor about the health risks of heavy consumption lead 1 in 8 to reduce their drinking to safer levels – which on a national scale means a great many healthier people for a fairly minimal expenditure.
Copyright Notice
We welcome republishing of our content on condition that you credit Choose Help and the respective authors. This article is licensed under a Creative Commons License.

Helpful Reading:
One of the finest compliments I receive from recovering alcoholics is that despite the fact that I am not an alcoholic, I understand how their minds work. I have profound respect for all the old sayings in AA. Some are open to interpretation - the "insanity of our disease" is a literal statement.

Read the complete article

What do you do when the person you love gets consumed by a disease (addiction) that's beyond your control? How do we know when it's time to leave and how do you manage to adjust to life without your actively addicted partner?

Read the complete article