Online Recovery
for Everyone. Everywhere.
We offer you one of the World's most confidential
and convenient recovery options
Daily coaching and support groups.
Available Online Programs & Prices
All you need is a computer or mobile device with internet connection.
No Software required.
We developed SoberNow as a fully comprehensive recovery program that you can attend to from the safety, anonymity and comfort of your own home. Start your recovery now - whatever your circumstances.

The course is self-run. Personal video coaching is available, starting from $50 for 30 minutes.

Whether or not your addicted loved-one is in recovery already, this 28-day intensive online program will guide you to effectively support them, yourself, and the rest of your family.

The course is self-run. Personal video coaching is available, starting from $50 for 30 minutes.

We offer the benefits of professional counseling without the restrictions. If you're going through a rough patch and you're at a loss as to what to do, our online coaching may be just what you need.
Benefits of Home Recovery
Affordable

Just $14.95 p/m for the base membership, with daily videos, activities and downloads. You can add individual coaching anytime, starting from $50 for 30 minutes.

Confidential

Protecting your anonymity is of utmost importance to us. Nobody will know you are in rehab for addiction.

Convenient

Rehab that works wherever you are, whatever you are doing - all you need is access to the internet.

Flexible

Minimal disruptions from daily commitments, no time-out. Don't worry about absence from work, family or pets.

Easy to Use

Treatment is just a click away. Recovery has never been easier. Simply sign up and start your journey to recovery today.

Professional

We provide a full assessment to get you started on our therapist-led program. From start to finish you are in great hands.
Our Coaches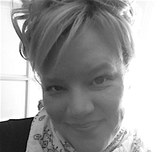 Addiction hurts. I enjoy working with those whose lives have been affected by their own or someone else's substance abuse. There is hope people can and do recover, restoring freedom to their lives, everyday. Even so, it often feels like things will never change. My goal, as your coach is to help you through the necessary losses and transitions of recovery so that you can create the life you want. A life that feels better.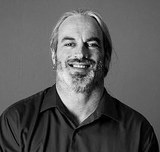 Jim LaPierre
LCSW, CCS
Clinical Social Worker/Therapist
Hi! I'm Jim - I'm a mental health therapist, addictions counselor, and Recovery Ally. I'm passionate about Recovery whether from addictions, trauma, family of origin, or past abuse. I do a small amount of online counseling (if you're very flexible in scheduling). Most of my time is spent growing my clinic in Brewer, Maine. We pride ourselves in being a resource Please feel free to email questions or concerns to: [email protected]
My story is I'm forever a work in progress and I love connecting with REAL people who are doing great things. I'm blessed to be making a living doing something I love. I'm a proud dad and the luckiest husband ever. I'm an aspiring author - check out my recovery blog at: https://www.sobernow.com/blog Thanks! Jim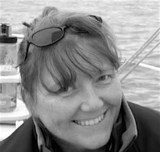 Jenna Young
Recovery Coach
So… welcome, you made it this far. Which means you are ready for things to change—for you to change. How you get there is not a mystery, or magic, or luck; it takes a map and a plan. No different than planning an escape or winning a war. I have credentials, if they interest you, and over 15 years working in social services, but what matters most is that I am good in a fight, and that's exactly what this is. Winning back your freedom is the goal, and that's what we do-- together.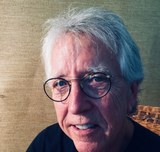 William Anderson
MA, LMHC
Counselor/Therapist
My professional mission has a focus of helping the individual conquer their overweight and obesity problem, and helping the world reverse the obesity epidemic. I am uniquely qualified in this field because of my professional training and experience in counseling, psychotherapy and behavioral therapy, but more so because of my personal experience. I suffered 25 years of chronic obesity and weight loss failure, and then discovered the solution, Therapeutic Psychogenics, finally losing 140 lbs. permanently, and have maintained my ideal body weight and excellent health easily since 1985. I have been training others in these successful methods and writing about them for over 30 years. My methods are taught world-wide as "The Anderson Method" by individual therapists as well as being the behavioral component in hospital-based weight loss programs and are explained in my book "The Anderson Method".
I'm a licensed psychotherapist who grew up overweight and obese, the fattest kid in school as a child and over 320 lbs. as an adult. After twenty-five years of failing at diets and exercise, I discovered a unique method for permanent weight loss based on principles I studied in psychotherapy and addictions. I call these techniques Therapeutic Psychogenics, and I call my program The Anderson Method. I've helped thousands to succeed with weight control with my program, I now train other therapists in these methods, and I've written a book about it, also called The Anderson Method. I have a private practice in Sarasota, Florida, and a website, you guessed it, www.TheAndersonMethod.com .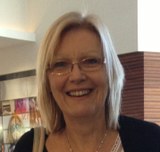 Penny Bell
Master of Counselling, Grad Dip Counselling, Adv. Dip. Counselling & Family Therapy, M. College of Clinical Counsellors ACA, M. College of Supervisors ACA, Reg. Supervisor CCAA.
Counselor/Therapist
I am a counsellor working in private practice, and a counsellor trainer. My passion is working with adults who have experienced childhood trauma and attachment difficulties, and a person's sense of self and identity. I also enjoy working with individuals, couples and families toward finding inner resources that can create and sustain positive change. I am a registered supervisor with ACA and CCAA.
I have been counselling for over 18 years now, and for the past 10 years have been training and supervising counsellors. I'm married with 4 adult children and 7 grandchildren. I live by the sea and love walking along the beach in the afternoons.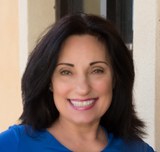 Florence Cameron
LMHC, MCAP, ICADC
Counselor/Therapist
Licensed Mental Health Counselor and Master Certified Addiction Professional and International Reciprocity Addiction Counselor. Working with individuals and couples in Bonita Springs, Naples, Estero and Ft. Myers FL
Being a divorced young-mother, and raising 3 Sons I learned quickly the value of Education. Struggling was not new to me it was a way of life. Taking my hands off the wheel was never an option. Pursuing college in my mid thirties, I experienced a level of fear unknown to me thou I persevered. I came to know much more than I could ever have imagined, as I fit this new awareness with personal experiences providing deeper meaning. I love what I do
Endorsements
"SoberNow meets a growing and widespread need that is otherwise largely unmet. With its unique combination of immediate accessibility, practical writings, the security of anonymity, and the option of live discussion with qualified coaches, it surrounds its participants with opportunities for high quality and comprehensive support. The brilliance behind the thoughtful design of this program speaks for itself."Keith Young - Licensed Professional Clinical Counselor & Trauma Specialist
"I'm excited about the doors this online program will open for folks who are in need of recovery. What SoberNow offers is innovative, effective and affordable. Providing this from the comfort of home with complete confidentiality is brilliant!"Kate Kelly M.S.W. - Licensed Clinical Social Worker
"As a therapist, I'm always looking for effective and affordable resources for my clients. SoberNow offers a high quality, low cost, and confidential guide to the most vital aspects of addiction recovery."Charles McKay M.S. - Licensed Clinical Professional Counselor
"I'm impressed with how down to earth and useful the videos and readings are. They apply directly to my recovery. I like that the program offers small, specific steps I can take each day. I appreciate that Jim picked a song to go with each lesson because that makes it easier to hold on to."H.B. - Person in recovery and subscriber to SoberNow.com