Drug and Alcohol Interventions -
Get the Recovery Support You Need
Our interventionists and recovery experts work with individuals and families
to help support the recovery process
Take the first step to recovery.
Recovery Support Services
We are passionate about recovery. Contact us today to get the help you're looking for.
Long-term aftercare support and recovery coaching is available through our professional online coaching programs.
About Our Services
Affordable

Our intervention services are designed to be affordable, based around the needs of the family and the amount of time requested of our professionals.

Confidential

When dealing with an intervention you can expect all family matters to remain in the family and never be discussed outside of the session.

Convenient

We come to you - wherever you are located. We bring your suffering family member directly to treatment.

Timely

The goal of the actual intervention is to get the loved one into treatment immediately. The actual session is the be as swift as possible for the comfort of the family.

Client-Centered

The client's full history is reviewed prior to an intervention. An interventionist team member of your choice leads the intervention at the residence of your choice, and accompanies the client to a treatment center of your choice where a bed is waiting.

Professional

Our interventionist have themselves been in recovery for many years. Their full time job is to work hands on with recovering addicts and alcoholics and handle them with the utmost respect and care.
What Happens Next?
Face-to-Face

Online Face-to-Face Meeting and Assessment

The first step is a thorough evaluation of the addict's situation to ensure we are all well prepared and have the information we need to prepare for the day of the intervention.

Before we come out to you, there will be the opportunity to get to know each other first during a low-pressure, online face-to-face meeting.

Planning

Pre-Intervention Planning

After our preliminary discussions and information gathering, our experienced team will prepare a well-crafted intervention plan, with custom-tailored treatment options for a caring, understanding, and well structured rehab environment so that the addict feels comfortable to make that critical leap of faith into recovery.

Together we will review the entire plan, treatment options, set expectations, alert all to potential challenges and have contingencies in place.

Intervention

Day of the Intervention

The day of the intervention is always a challenging one for both the addict, and the family. By now, we have created a clear plan of action, an intervention team is in place, and travel and facility planning is complete. If the addict is reluctant - as is often the case - our carefully crafted contingency plans give us well-rehearsed options.
Our Recovery Experts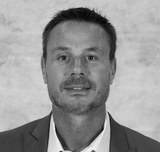 Joseph Novak
CIP, NCRIC-I, NCIP
Certified Intervention Professional and Recovery Coach
A recovering alcoholic/addict himself, Joe has over 21 years of experience with the 12 – Step approach to recovery. Over this period, he has had the opportunity to work with extremely resistive alcoholics and addicts. Joe's life experience has given him empathy for those suffering from addiction. His training includes working with 2 of the interventionist from the A&E television show "Intervention". Joe has a passion to help others in recovery beyond the traditional methods. He realizes that what may work well for some, may not work well for all. A veteran of the United States Air Force and spent 20 years serving his country. During that time, he was deployed to support Operation Enduring Freedom. Joe is passionate concerning Veteran's issues and hopes that he can continue to help those who struggle with addiction. Joe is a member of the Mental Health Association of Okaloosa and Walton County, Florida and a member of the Association of Intervention Specialists. He is also an associate at Emerald Coast Collaborative Solutions located in Mary Esther, Florida. The Northwest Florida Daily News featured a story about Joe titled "Interventionist helps others on the road to recovery".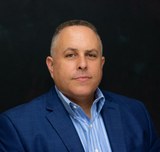 Evan Jarschauer
LMHC MCAP CET MBA
Professional Interventionist
I provide professional Intervention services for all those impacted by mental illness & substance abuse with caring, comprehensive, & cost-effective solutions nationwide.
I have appeared on Keeping Up With the Kardashians, NBC & ABC News, the Huffington Post & ChooseHelp.com, but most importantly I have performed hundreds of successful professional dual diagnosis Interventions nationwide.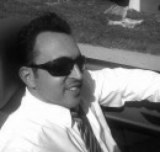 Brian Good
Drug & Alcohol Interventionist
Drug and alcohol interventionist, 17 years clean and sober, with a passion for helping others.
I have been in the addiction recovery field for over 20 years. My decision to be a drug interventionist was at the suggestion of friends and family who have watched me work with other recovering alcoholics and addicts over the years. I'm known for "taking my time" with the toughest addicts and allowing them to make the decision to be willing to recover on their own. My preference is to get in the trenches with my clients and help them make the best decision for themselves.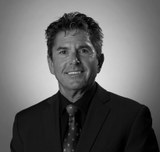 Rick Bronis
Drug & Alcohol Counselor/Therapist
My work in the field of recovery includes Interventions to try and help people in need a chance to enter a facility and hopefully get the help they need. I also continue working with them when they leave the facility following up with case management work and helping them continue on this new path to a much better way of living there life! Having had my life torn apart because of my abuse with alcohol and drugs and having found a way out I am very motivated to pass along and help the suffering addict find the love and joy I have found through recovery!!!
I was born and raised in Miami Florida. Having been a child of the 60's and 70's I have had plenty of experience with the use and abuse of drugs and alcohol as an adolescent and that continued into my adult life as well. These issues would follow me for many years to come. Despite this I was able to run a successful retail clothing business for many years despite my substance abuse however it would eventually take its toll on me personally as well as professionally. In 2005, and for the past 12 years I has been living my life as a sober man! Having found a much easier softer way of living I have been given the gift of sobriety! For the past 4 years I have been working professionally in the field of recovery. As an Interventionist as well as intense Crisis Case Management. I also have been providing service as a sober companion, sober coach, handling safe transportation for clients too and from rehabilitation facilities. Nothing in this world gives me greater pleasure and fulfillment than helping and watching someone in the throes of addiction get the help they need and hopefully desire, and then to see the transformation back to a normal, healthy and happy life.
Testimonials
"My situation was very dire...without the help I received...I don't think I'd be here right now. So I owe the people at ChooseHelp a great deal. They helped me overcome something that I couldn't do myself...it saved me." Dan S., Miami FL
"Your intervention saved my son's life. Thank you! Thank you! Thank you!" Maggie G., Denver CO