50% of Jailed Scots Were Drunk While Committing Their Crime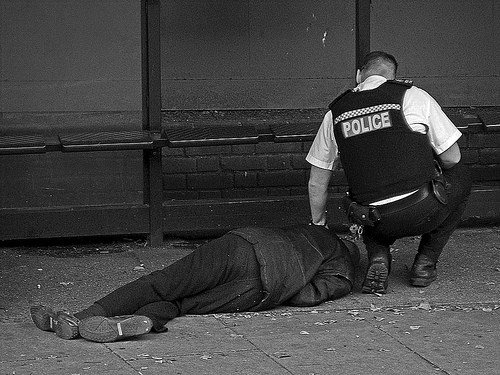 © Photo Credit: St. Stev
Half of Scots in the country's prison system were drunk when they committed their crime – survey shows that alcohol use by prisoners is up substantially from only 4 years ago.
The Scottish Prison Services' annual survey of inmates reveals that in 2009, half of all inmates were intoxicated during the commission of their jail-able crime – a figure that is up substantially from the 40% who admitted the same only 4 years ago, in 2005.
Other findings from the survey include:
42% of prisoners said they wanted to reduce their alcohol consumption (up from 34% in 2005)
37% of prisoners said they felt guilty about their alcohol habits (up from 29% in 2005)
43% of prisoners said they needed a drink first thing in the morning (up from 31% in 2005)
22% admitted to having used drugs (in prison) within a month of being asked – this is down substantially from the 38% in 2005
18% said they were afraid for their safety while behind bars
Copyright Notice
We welcome republishing of our content on condition that you credit Choose Help and the respective authors. This article is licensed under a Creative Commons License.

Helpful Reading:
The difference between alcohol abuse and alcohol addiction (alcoholism), what puts you at risk of becoming an alcoholic and what to do once you've crossed that invisible line to addiction.

Read the complete article

Here are 2 facts about alcoholism: It tends to get worse over time (it is progressive) and most people experience a fairly similar progression of symptoms and consequences. Here is a timeline which charts the progressive experiences of alcoholism through the early, middle and late stages. If you have a drinking problem, find out where you fall on the timeline and consider what's coming in the future.

Read the complete article
Like what you're reading?