Gambling Addict Sues Casinos for Letting Her Gamble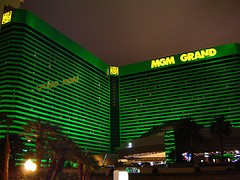 © Photo: Ground Zero
A gambling addict who lost 1 million dollars in Atlantic City and Vegas casinos says that the casinos are responsible, and seeks 20 million in damages.
A once wealthy and successful lawyer, who lost everything during years of Atlantic City and Las Vegas gambling binges, says the casinos are partially responsible for her misfortunes, and she hopes to see them pay.
Arelia Taveras once earned hundreds of thousands of dollars per year as a lawyer. Now disbarred, she says she lost over a million dollars in the casinos, caused her parents to lose their house, and even dipped into a client's escrow account; all to feed her compulsion to wager.
Once a recreational gambler, she says that the time she spent in the casinos increased as her gambling addiction escalated - from occasional outings to daily or multi day sessions; and she says the casinos had a responsibility to protect her, from herself.
She describes once gambling for five days straight, surviving solely on complimentary juice and candy, wiping her teeth down with wipes in the washrooms. She maintains that casino staff knew of her compulsions, but did nothing, saying, "These people have surveillance where they watch you. They protect themselves from you, but you should be afforded the same protection from them."
She has sued the Resorts Atlantic City Casino and the MGM Grand Las Vegas for 20 million dollars in damages.
The gaming industry has long maintained it cannot be held responsible for people's overindulgence in a legal and regulated pastime.
Keith Whyte, director of the National Council on Problem Gambling, says that gamblers must take most of the responsibility for getting help.
Copyright Notice
We welcome republishing of our content on condition that you credit Choose Help and the respective authors. This article is licensed under a Creative Commons License.