Depressed Woman Caught Smiling on Facebook Gets Medical Benefits Cancelled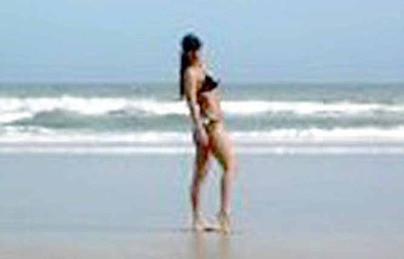 A Canadian women who had been receiving disability checks for serious depression was told to get back to work because of pictures on her facebook page that show her smiling and laughing.
Natalie Blanchard, 29, from Quebec Canada, had been on medical leave from her job at IBM for 18 months, when suddenly and without warning, her disability payments stopped coming.
She contacted her employer's insurance provider, Manulife, and was told that "I'm available to work because of facebook."
Blanchard's insurance company had reviewed public domain information from her facebook profile and on it they found pictures of her on vacation and at a Chippendales show, amongst other social outings. In the pictures, she looks like she's having a lot of fun, which Manulife implies is at odds with her diagnosis of clinical depression.
Blanchard won't deny the photos but says that although she can sometimes be happy, "in the moment" her depressive symptoms linger on. Anyway, she counters, the trips she took that are being used against her were suggested by her doctor as 'curative' voyages, designed to get her to have a bit of fun.
People with atypical depression typically experience mood reactivity – which is an ability to experience pleasure in some situations.
Blanchard has filed a civil suit with the Quebec Superior Court, seeking the reinstatement of her benefits.
Manulife isn't talking about the specifics of the Blanchard case, but said in a statement, "We would not deny or terminate a valid claim solely based on information published on websites such as Facebook."
Copyright Notice
We welcome republishing of our content on condition that you credit Choose Help and the respective authors. This article is licensed under a Creative Commons License.

Helpful Reading:
How Mindfulness can overcome depression, teach us how to ignore unwanted thoughts and help us choose what is healthy for ourselves.

Read the complete article

Imbalanced gut bacteria may increase your risk of anxiety, depression, obesity and a host of other diseases. Learn how digestive bacteria can cause anxiety and find out how dietary changes can help you instill or protect an optimal balance of beneficial bacteria.

Read the complete article