Words Matter – Study Finds the Term 'Abuser' Causes More Punitive Treatment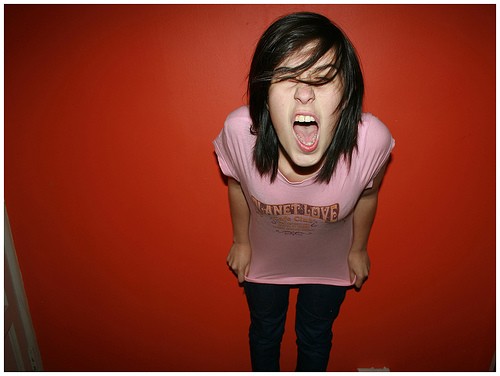 © Photo Credit: cotidad
Study finds that referring to patients as having a substance use disorder earns them better and less punitive treatment than referring to them as substance abusers.
The words used to describe a person can influence the way others perceive and respond to that person, but do the words used to describe a patient in a mental health setting influence the way trained professionals relate to those in their care?
To find out, researchers at Massachusetts General Hospital gave 500 mental health professionals - more than a third of which had a specialization in addiction - a paragraph describing a hypothetical patient case situation.
At random, some of the professionals received a paragraph which described the patient as a 'substance abuser' and others received a paragraph in which he was described as someone with 'a substance use disorder'.
The patient was described as someone who had been court ordered to abstain from alcohol and drugs, but who was having trouble complying with this court order.
After reading the case file, the mental health professionals were asked to agree or disagree with a series of statements about the case.
The Results:
Although most professionals agreed with the patient threat rating and need for treatment, those that received the paragraph that described the patient as a substance abuser were significantly more inclined to recommend punishing the man for his failure to meet the demands of the court and felt more strongly that the patient was to blame for his failure to abstain from alcohol and drugs.
Only about 10% of people with substance abuse disorders receive the treatment they need, and the stigma related to the disorder plays a role in discouraging people from coming forward to get help. Lead researcher John F. Kelly, PhD. thinks that the language used in professional settings may play a role in perpetuating stigma, and that "reducing the use of such stigmatizing terms could help diminish the shame, guilt and embarrassment that act as barriers, keeping people from seeking help."
Kelly notes that although many health agencies have recommended curtailing the use of the term 'abuser' it remains a widely used term in hospital settings, and even in some government literature. Kelly recommends the term 'substance use disorder' as a more accurate descriptor that can also reduce stigma, commenting, "saying that someone has a substance use disorder conveys the notion that they are suffering from something that may be treatable, which of course is true."
The full study results can be read online in the International Journal of Drug Policy
Copyright Notice
We welcome republishing of our content on condition that you credit Choose Help and the respective authors. This article is licensed under a Creative Commons License.

Helpful Reading:
Addiction is a disease that damages the body, mind and spirit. Here's a how-to guide to healing your physical, mental and spiritual health once in recovery.

Read the complete article

Imbalanced gut bacteria may increase your risk of anxiety, depression, obesity and a host of other diseases. Learn how digestive bacteria can cause anxiety and find out how dietary changes can help you instill or protect an optimal balance of beneficial bacteria.

Read the complete article