Scientists in Oregon Test Wastewater to Detect Drug Use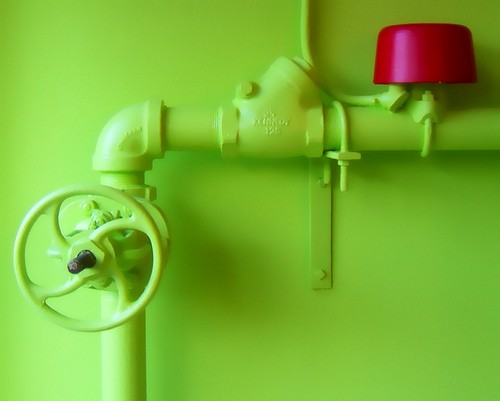 © Photo Credit: Darwin Bell
A team of researchers in Oregon spent a day collecting wastewater from around the state to see which communities are using what drugs – and in what quantities!
What does your wastewater reveal about you?
Researchers out of the University of Washington, Oregon State University and McGill University say that wastewater tells us quite a lot, on a macro level anyway. Testing wastewater for the presence of drug metabolites (that get passed through the body and into urine) reveals levels of drug use and drug preferences across a tested community.
Municipal workers in 96 municipalities across the state volunteered to collect wastewater samples during a one day collection blitz for the scientists of the research team. Using an analytic technique developed at The University of Oregon, the scientists then tested the wastewater samples for the presence of cocaine, meth amphetamine and MDMA (ecstasy).
Testing wastewater at the community level is an easy and inexpensive way to measure drug use in any given community.
Caleb Banta-Green, the lead author of the study paper which appeared in the journal Addiction, says that the work of his research team is the first evidence based presentation of the benefits of spatial analysis of wastewater for, "a relatively simple and cost-effective approach to measuring community drug use." Banta-Green says that current techniques for assessing community wide drug use are expensive and only questionably effective.
Wastewater doesn't lie, and it's free for the taking…
The wastewater samples collected during the one day test revealed that cocaine is used more frequently in urban areas but that meth amphetamine is found equally in both urban and rural areas. MDMA was found only in some urban areas.
The researchers caution that although their results prove the validity of the technique for community wide assessment of drug use, their results paint a picture of usage rates on a single day, and should not be interpreted as an accurate measure of actual usage rates in Oregon.
Banta-Green hopes that wider usage of this new diagnostic technique will lead to more accurate information for public health workers about actual drug use rates in communities, in real time.
Copyright Notice
We welcome republishing of our content on condition that you credit Choose Help and the respective authors. This article is licensed under a Creative Commons License.