Medical Marijauna Users Denied Organ Transplants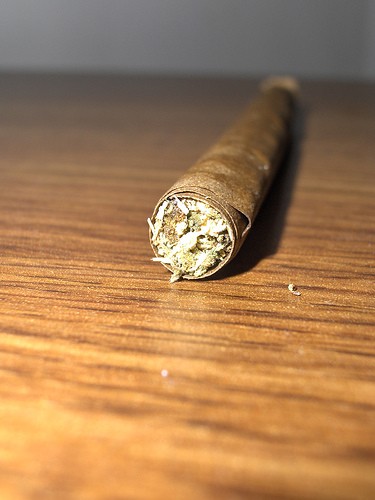 © Photo: Topher
Admitting to the use of doctor prescribed marijuana gets Washingtonians labeled illicit drug users by organ transplant committees.
About a dozen states have legalized doctor prescribed medical marijuana – the use of the drug remains against federal drug law, and use of the drug remains controversial.
For some medical marijuana users, the legal and political gamesmanship is getting scary – and for one Washington State man, medical marijuana proved lethal.
Timothy Garon, 51, of Seattle, died earlier this month after being rejected for 2 organ transplant programs after admitting to the use of medical marijuana, and thereby demonstrating a history of drug abuse. Now Jonathon Simchen, 33 and also of Seattle, says that he's being denied a transplant for the same reason.
The diabetic Simchen has kidney and pancreas failure and says that after being denied entry to a transplant program, that he "has lost all hope." His lawyer, Douglas Hiatt, says that the decision makers who would deny medical marijuana users treatment "are really killing people over this."
He argues that transplant committees aren't basing decisions on science, but on politics, and he's vowing to fight to get Simchen the help he needs, "One way or another."
University of Washington Hospital officials wouldn't comment on specific cases, but when a hospital spokesperson was asked to explain how transplant boards could consider people using a doctor prescribed drug to have a "history of drug abuse" the hospital official cited federal law, and explained that any marijuana use was illegal under federal statutes.
Some see medical marijuana used as a way to whittle down lists of transplant patients, lists that always exceed available supply.
Peggy Stewart is a clinical social worker with the UCLA transplant center. She has studied transplant committees and says that there are variations in the application of regulations. She says that doctors may need to be informed that the medical marijuana they are prescribing may cause their patient to be denied a needed transplant down the road. She says, "It's a problem right now. There's no distinction between a recreational drug user and somebody who used it only for medicinal purposes."
Copyright Notice
We welcome republishing of our content on condition that you credit Choose Help and the respective authors. This article is licensed under a Creative Commons License.

Helpful Reading:
Doctors now caution anyone due for scheduled surgery to limit, or eliminate, alcohol consumption prior to a procedure.

Read the complete article

Marijuana is a valid medicine, and like many other medicines, it has a potential for abuse. However, with medical marijuana, you're usually left to decide how much and how often to use on your own. Here's a guide to making sure your medicine doesn't start causing more problems than it solves.

Read the complete article