Canadian Researchers Test Synthetic Heroin as an Alternative to Methadone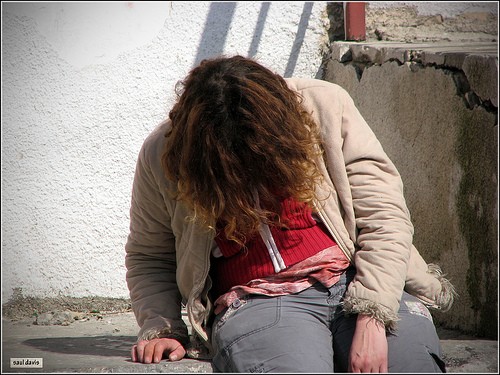 © Photo Credit: Saul.Davis
Long term heroin addicts who have failed to respond to methadone are among the hardest people to treat effectively. A previous Canadian study proved that these people do respond well when given heroin as treatment – this new Canadian study will evaluate how well a synthetic heroin, hydromorphone, will work.
Researchers in Vancouver Canada will soon provide 322 long term chronic heroin addicts with hydromorphone, a synthetic heroin, as an experimental alternative treatment to methadone.
The trial, part of the Study to Assess Longer-term Opioid Medication Effectiveness (SALOME) experiment, builds on the work of another recent Canadian study, the NAOMI study, which proved that chronic heroin addicts given heroin instead of methadone as a treatment had better overall health and well-being and committed fewer days of crime.
In the NAOMI study, a small percentage of participants received injections of hydromorphone instead of heroin (hydromorphone is a legal [In Canada] opioid drug with similar activity to heroin) and the researchers were delighted to observe that hydromorphone seemed to work as well as heroin. Since hydromorphone is a legal medication and because it lacks the stigma of heroin, it should be easier to convince policy makers of the acceptability of treatment using the medication (rather than using heroin as a medication).
The SALOME Study will build on the hydromorphone groundwork from the NAOMI study.
The four year trial hopes to:
Further explore how well chronic heroin addicts respond to prolonged addiction treatment with hydromorphone injections as an alternative to methadone
Explore whether chronic heroin users provided hydromorphone in a pill form (instead of an injection) will do as well
If hydromorphone works when given as a pill form (instead of as an injection) it greatly reduces the complications of administering the medication and it further reduces the stigma of the treatment – making the treatment cheaper to provide and easier for policy makers to support.
The researchers say that while the ultimate goal of any addiction treatment is to help addicts become abstinent, in the short term, harm reduction measures such as getting people out of the back alleys and into clinics to take their daily medication, can help a lot to ease suffering and reduce social costs.
Working off the success of the internationally noticed NAOMI study, a lot of people have high expectations and hopes for hydromorphone as a new treatment solution. Trish Walsh, who works on the front lines of Vancouver's heroin district as the Executive Director of the InnerChange Foundation summed it up by saying, "This could revolutionize heroin treatment internationally."
Copyright Notice
We welcome republishing of our content on condition that you credit Choose Help and the respective authors. This article is licensed under a Creative Commons License.

Helpful Reading:
Want to understand addiction? Here are the straight facts from the American Society of Addiction Medicine.

Read the complete article

Users taking Suboxone to stave off the withdrawal pains of an opiate addiction aren't supposed to be able to abuse the medication. That was the idea anyway when the FDA approved the drug in 2002 for take-home use. Today's thriving street market for the drug has the FDA change its tune.

Read the complete article