Louisiana Woman Could Get 10 years for Passing Opiate Addiction to Unborn Child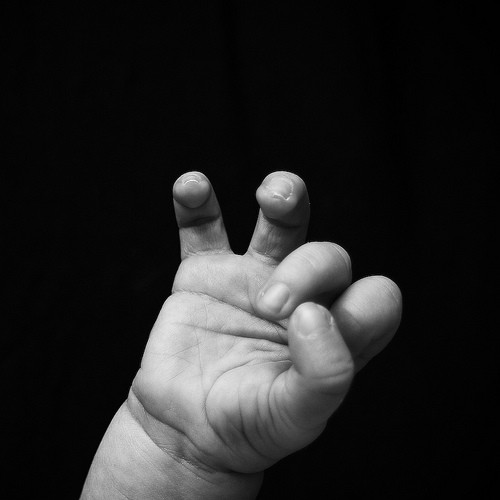 © Photo by Danielle deLeon
A 30 year old woman out of Houma Louisiana has pled guilty to child cruelty for using opiates while pregnant and passing her addiction to her unborn child. Her infant daughter suffered opiate withdrawal symptoms as a newborn and continues to require medical treatment some 7 months later.
Anahit Dufrene, 30, of Houma Louisiana, faces sentencing court on Friday after pleading guilty to child cruelty charges this week. She faces up to 10 years in prison as well as a monetary fine for subjecting her unborn child to her opiate addiction and to subsequent opiate withdrawal symptoms after birth.
Police arrested the woman 7 months ago shortly after childbirth; after doctors at Leonard J. Chabert Medical Center reported an infant going through drug withdrawal symptoms to local law enforcement authorities (doctors are required by law to do so.) The child, who continues to need medical treatment, now resides with the paternal grandparents, as do 2 other of Dufrene's children.
Doctors noticed that the infant cried continuously and was very irritable and so made a diagnosis of neonatal abstinence syndrome. The infant was treated for neonatal withdrawal symptoms with morphine, and then gradually weaned off opiates. Other neonatal abstinence symptoms can include:
Irritability, inconsolably crying
Tremors and jerks
Sneezing and stuffiness
Fever and sweating
Stomach pain, loose stools
Poorly coordinated feeding
Terrebonne Parish Assistant District Attorney, Jason Lyons, said that although giving birth to an addicted child merits no mention in the Louisianan criminal code, that it, "fits under the cruelty statute." He commented further on the case, saying, "A mother needs to be punished rather severely for making this choice for the child, who couldn't make the choice on its own."
Dufrene is currently free on $100 000 bail, posted on February 10th. She says that she became addicted to OxyContin after being prescribed the medication just before getting pregnant.
Copyright Notice
We welcome republishing of our content on condition that you credit Choose Help and the respective authors. This article is licensed under a Creative Commons License.

Helpful Reading:
Users taking Suboxone to stave off the withdrawal pains of an opiate addiction aren't supposed to be able to abuse the medication. That was the idea anyway when the FDA approved the drug in 2002 for take-home use. Today's thriving street market for the drug has the FDA change its tune.

Read the complete article

If you try to abuse Suboxone or you take it for the first time before you're feeling opiate withdrawal symptoms, you can go into precipitated withdrawal - which is a sudden and intense medication caused entry into opiate withdrawal symptoms. Learn how Suboxone can cause precipitated withdrawal and learn how to make sure you'll never have to experience it!

Read the complete article