Long-Term Addiction Recovery: You'll Need More Than 30 Days!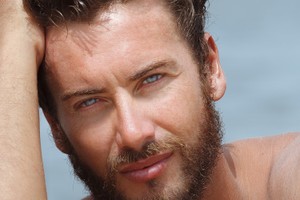 Addiction is a complicated disease. Because it is so complicated, the addicted person needs more than 30 days in rehab to recover.
If you or someone you love is suffering with an addiction, you should consider choosing a longer treatment than the standard short-term rehab stay. In this article I explain some key aspects of long-term addiction recovery, why treatment needs to be longer and how to increase the length of treatment.
Co-Occurring Disorders
Many people who are addicted have a co-occurring disorder. A co-occurring disorder means the person has a mental health disorder in addition to an addiction.
For some addicted people, the addiction begins as a way to cope with the underlying mental health disorder. The person may have a mental health disorder that was never treated properly. Over time, that person may have turned to an addiction to self-medicate their mental health problem.
For other addicted people, the addiction itself led to a mental health disorder. The struggle of living every day life as an addict can cause mental health disorders like depression or anxiety to develop.
Mental Health Challenges During Active Addiction
Addicted people face hardships every day that most people never have to deal with. They are also faced with the stigma of addiction. People are constantly telling them how horrible they are for being addicted.
The cost of the drugs they need every day to survive makes it difficult for them to meet other needs. Things like food and shelter become secondary to their drug use. Most addicts end up living each day just trying to survive. The stress from the constant struggle to survive can cause them to experience mental health disorders.
Many addicts become involved in criminal activity, which can lead to a betrayal of their value system. The disconnect between what they believe is right and what they are doing can lead to mental health disorders.
On top of all this, many addicts experience repeated traumas while in active addiction.
Many addicts resort to exotic dancing or prostitution to obtain money for drugs. People who work in the sex trade are often the victim of rapes, assaults and even attempted murder. This can lead to post-traumatic stress disorder and other mental health disorders.
Overdose is another traumatic event that touches the lives of many addicts. If the addicted person hasn't overdosed themselves at least once, they most likely have friends who have overdosed or even died from their addiction.
Because of the many issues they face in active addiction, it is actually rare that an addicted person doesn't have a co-occurring disorder. And the co-occurring disorders they have are often serious disorders. Disorders such as post-traumatic stress disorder, major depressive disorder and panic disorder are common.
For the best treatment outcomes, these disorders need to be treated at the same time as the addiction. We wouldn't expect someone with post-traumatic stress disorder to be treated in as little as 30 days. Yet it is common for stays in rehab to be 30 days or even less.
(Re-)Education in Long-Term Addiction Recovery
There is a lot of information that an addicted person needs to learn in recovery. It's really too much information for a person to process in only 30 days.
It's important for the addicted person to gain an understanding of how their lives have been affected by their drug use. They need to learn how their body and mind have been affected. Addiction does a lot of damage to the addicted person.
For a successful long-term addiction recovery, an addicted person has to learn and understand what they need to fix in their lives and how they can fix it. Without a plan for how to go about this, it would be easy for the person to become overwhelmed and relapse instead of dealing with it.
By the time many addicts enter treatment, they have been told countless times that they are horrible people. Learning about the disease concept of addiction removes the stigma of addiction they have dealt with. This is important for undoing the damage to their self-esteem.
Relapse prevention is another important aspect of treatment. They need to learn what their triggers are and how to manage cravings. Without this knowledge, they could be blindsided by cravings years into recovery. If they don't understand what is happening, they are likely to relapse.
Building a Support System

Support is one of the most important parts of successful recovery. Addicts need to build a solid support system. Building support takes time. It can't be done in 30 days. Besides, people often go to rehabs far from home. And they need a support system close to where they live.
Many addicts build their support system through a 12 step recovery program. It is important for them to learn about 12 step recovery programs as well as other options for long-term addiction recovery. Recovery programs have their own language and traditions. If a recovering person doesn't feel comfortable with a recovery program, they're not likely to go to its meetings.
They need to learn coping skills like meditation, deep breathing exercises and yoga. And it would be more beneficial if they had the opportunity to try out different coping skills so they could find a few that are a good fit for them.
That is a lot of information to absorb and process. And you have to keep in mind that the first week a person is in rehab, they can't absorb anything. Most people who go to rehab will have withdrawal symptoms for the first 5 to 7 days. And their brains can still be healing from the damage drugs do for more than a year.
Physical Health
When an addicted person enters rehab, they are often malnourished. Their bodies have taken a beating from the drugs they've polluted their bodies with.
Drugs can do a lot of damage to the brain. The reward system of the brain is rewired to accommodate the drug. The person's brain may not recognize or produce natural neurotransmitters that have been replaced by drugs. The good news is that the brain has the ability to find ways to work around the damage done by drugs. This ability is called plasticity. But the brain need a lot of time to heal.
The addicted person could spend years in active addiction without exercising, eating healthy meals or getting enough sleep. They may have diseases like HIV or hepatitis, which need to be treated.
Many drugs do damage to major organs like the heart, respiratory system or the liver. Any damage to the body needs to be treated. The worse the addicted person feels, the more likely they may relapse in an effort to feel better.
As you can tell, there are so many issues which need to be addressed with addicted people that the idea that you can address even a fraction of these in 30 days is ridiculous. That is why people need to start seeing a 30 day rehab as the start of treatment, not a complete treatment.
Long-Term Recovery: How to Get Sufficient Treatment

The way the system is now, it takes most addicted people multiple trips to rehab before they find recovery. This seems like an indicator that 30 days of treatment isn't sufficient. But what can you do if 30 days is all your insurance will pay for?
You do have options in addition to rehab. More people need to view rehab as just the first part of treatment. After a rehab is completed, the addicted person can go to many other treatments.
And many insurances will pay for these treatments. Some treatments even allow addicts to work and pay their own way while in treatment.
In an ideal situation, the addicted person would go through multiple levels of treatment until the person is returned to his or her home environment. In this system, each subsequent part of treatment is a little less restrictive.
Addicts work their way through the treatments one step at a time. With each step down, they earn more freedom and more responsibility. For the addicted, long-term addiction recovery offers a way to ease back into a normal life instead of being thrown back into it.
How Step-Down-Treatment Works
An addicted person could spend years or even the rest of their life in some form of long-term addiction recovery, using a system of step down treatment. The person starts in rehab for 30 days. Next, he or she goes to a halfway house for 3 to 6 months. Then, he or she lives in a three-quarter house for about a year.
By this point, the person would have a job and can get an apartment. If it is needed, he or she could go to a partial hospitalization program or intensive outpatient program. An intensive outpatient program might be the better option if the person is employed. You may be able to find an intensive outpatient program that is in the evening. The last step in their long-term addiction recovery process is outpatient therapy. The person could enter into outpatient therapy for as long as it is needed.
Halfway Houses
A halfway house is a treatment option available after rehab is completed. In some places, a halfway house is called a sober living house. A halfway house is a type of addiction treatment that is a step down from rehab or inpatient treatment.
A halfway house is usually a large house where 10 to 15 people with addiction issues live. You can stay in a halfway house for 3 to 12 months. Halfway houses usually have group therapy and 12 step meetings for the addicts that live there.
Halfway houses aren't as structured as rehabs. There are paid staff on duty at all times. And counselors are available when patients have a problem or need a professional to talk to.
Halfway house patients have more freedom than in rehab. And they also have more responsibilities. They take an active role in running the house by having house meetings and doing chores like cleaning and cooking.
Halfway house patients have more free time and can take part in more recreational activities. They can also earn opportunities to leave the house to go shopping and get personal care products. They earn privileges to do more activities over time.
Three-Quarter Houses
A three-quarter house is another step down from a halfway house. It can also be referred to as a sober living house. There is still supervision available but they may not have staff on duty 24 hours a day. Patients can earn the privilege of helping to run the house over time.
Patients have even more free time than a halfway house. Patients can have jobs. They can leave the house to go to work or to 12 step meetings. There are usually house meetings at the beginning and end of the day. But they don't usually have group therapy sessions throughout the day as many of the patients work.
The amount of time people stay in a three-quarter house varies. But it can be a year or even more.
An important thing to note about three-quarter houses is that they can be unregulated. Depending on the state you live in, a three-quarter house might not need a license to operate. There are some places that can take advantage of this and demand unreasonable monthly fees for which you get little in return. Ask for referrals for a reputable house from rehabs in the area.
Partial Hospitalization Program (PHP)
A partial hospitalization program is another step down from a three-quarter house. Patients stay in their own homes and come to the program during the day.
Most partial programs are five days a week, about 6 hours a day. Patients have group therapy and recreational activities throughout the day. They may have some free time to socialize as well.
Groups are facilitated by a staff of counselors. Most programs have a psychiatrist on staff. You may need a referral from a psychiatrist or doctor depending on your insurance.
Intensive Outpatient Program
An intensive outpatient program is another step down. An intensive outpatient program is similar to a partial hospitalization program but they are usually just 3 days a week.
Patients stay in their own homes while attending an intensive outpatient program. Some programs operate in the evenings so it is possible to work while attending.
Intensive outpatient programs have group therapy and recreational activities. The groups are facilitated by a counseling staff. Patients may also have some free time to socialize.
Outpatient Therapy
Outpatient therapy is the least restrictive type of treatment for addiction. Typically, someone with addiction issues is only in outpatient therapy after completing other types of more restrictive treatments. Although sometimes, an addicted person will seek help with an outpatient therapist first. When this is the case, the outpatient therapist will encourage the person to seek a higher level of care.
Patients stay in their own home when they're in outpatient therapy. They generally see their outpatient therapist for an hour a week. An outpatient therapist will often help them with relapse prevention techniques and monitor them for compliance with a long-term addiction recovery program like the 12 steps, if they take part in a 12 step group
Copyright Notice
We welcome republishing of our content on condition that you credit Choose Help and the respective authors. This article is licensed under a Creative Commons License.

Helpful Reading:
Alcoholics and addicts do things in active addiction which leave them feeling guilt and shame. Learn what you can do to get over your guilt and shame to forgive yourself and let go of the past.

Read the complete article

Addiction is a disease that damages the body, mind and spirit. Here's a how-to guide to healing your physical, mental and spiritual health once in recovery.

Read the complete article

An explanation of the first 4 stages of recovery: how long each one takes, what kind of treatment you need in each stage, and what you need to accomplish before you can graduate to a higher stage.

Read the complete article