Prevention Advice for Parents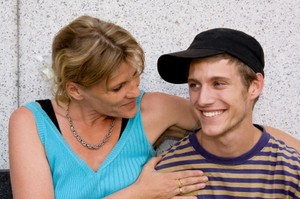 Drug and alcohol abuse prevention begins with speaking to your kids about drugs
Most schools integrate some degree of drug education and drug avoidance teachings into their curriculum, but sadly, although great resources have been spent, these school based educational programs have been found negligible in their benefits. Kids seem just as predisposed to try drugs and alcohol after participating in school and community based drug education programs than not having been exposed to them.
Thankfully, although the message doesn't seem to stick when delivered by strangers within the school, when parents speak kids listen. Not surprisingly, kids whose parents have spoken to them about the dangers of drugs and alcohol are less likely to use or abuse drugs and alcohol as teenagers; and the best way to prevent abuse is simply through speaking to your kids, speaking early and speaking often. Parents need to let their children know about the dangers of drug and alcohol use, and also explain the disciplinary consequences of underage experimentation.
Parents sometimes have a difficult time initiating a discussion about drugs and alcohol, and there a number of web resources available that can help to lead parents through this sometimes awkward discussion.
Drug abuse prevention through staying involved and active in your kids lives
Parents sometimes have tough time with the explorative years of their kid's adolescence, and it can be difficult to maintain the same strength of connection that families easily enjoy when kids are younger. But to prevent drug or alcohol abuse and to be ready to spot it if it's occurring, parents should stay involved and active in their kids' day to day lives. Family activities, enjoyable for everyone, are the best way to spend time together and reinforce a modeling of healthy adult behaviors without substance use or abuse.
Drug abuse prevention requires appropriate discipline in the home
Discipline as drug abuse prevention does not necessarily mean draconian enforcements or authoritarian parenting styles, but it does mean that parents must set clear boundaries regarding drug and alcohol abuse, and be prepared to enact on promised punishments should teens ever break the family drug or alcohol rules.
Drug abuse prevention begins with an open and honest dialogue with kids about the dangers and consequences of drug and alcohol use or abuse, and a part of that dialogue should include a discussion on the consequences of a violation of the family substance abuse rules. Teens often respond best to family discipline when allowed to participate in the process, when the punishments are applied consistently and with even fairness.
Drug and alcohol abuse prevention through modeling appropriate behaviors
Do as I say, not as I do…doesn't tend to work too well with adolescents already exploring boundaries, and although you may justify your recreational drug use or your occasional alcohol intoxications, your children may see that you are sending mixed messages. They might logically wonder why if abuse was really so dangerous their parents would be willing to risk it.
You can argue until you're blue in the face about adulthood and responsibility but teens are always quick to spot a hypocrite, and if you are modeling drug or alcohol use behaviors, your children are more likely to also partake in these behaviors.
Family drug and alcohol abuse prevention occurs best when parents model responsible drinking behaviors, and no illicit drug taking behavior at all.
Prescription and over the counter drug abuse prevention
About half of all parents initiate prevention discussions about the dangers of drugs and alcohol with their adolescent kids, and only about half of these parents are educated as to the real dangers lurking through high schools and playgrounds today.
NIDA, a governmental drug research agency, confirms that only about a quarter of all parents are even aware of the true dangers of prescription and over the counter drug use and abuse amongst teens today…which is unsettling when NIDA also reports that out of current high school students, it is estimated that 2.2 million have abused prescription or over the counter medications at some time to get high.
Kids are using pain pills, sleeping meds and over the counter cough syrups; and these drugs are as easy to get as the neighborhood pharmacy or the click of a mouse. Both kids and their parents are little educated to the true dangers and addictive properties of many of these drugs, and prescription pill addiction has become the leading drug addiction after alcohol abuse in America today.
Prevention from drug abuse no longer means simply educating your kids about the dangers of drugs bought on the corner…it now also means talking about the dangers of the corner store, the medicine cabinet and the readily accessible pills bottles passed through teenage hands.
Some of these drugs are as addictive as heroin, and since prescribed by doctors or sold by pharmacists; both kids and parents are guilty of assuming that they are somehow safer than they are.
Copyright Notice
We welcome republishing of our content on condition that you credit Choose Help and the respective authors. This article is licensed under a Creative Commons License.