Addiction Treatment
Addiction

:

Is a condition of compulsive use of a substance, the continued use of a substance despite harms from that use and cravings to use

Addiction Treatment

:

Professional addiction treatment works about as well as treatment for other chronic conditions, like hypertension

Medications

:

In some situations, medications can ease withdrawal symptoms or drug cravings, which can make recovery easier.
read the complete overview
A closer look at the 12 steps of AA, breaking things down and showing you how it can support you to live a clean and sober life.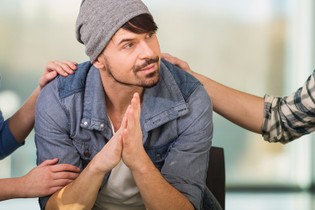 Read the complete article
?
From Our Sponsors
Sierra Tucson

Treatment Center, AZ

Exclusive & Private

Call 844.906.0603

Sierra Tucson is an exclusive private drug & alcohol rehab known for its compassionate addiction treatment care and clinical excellence.