Spanish Grocery Chain Stocks Cocaine in Produce Section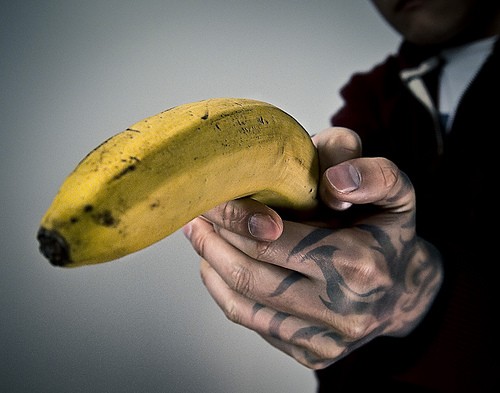 © Photo Credit: Tom Lin : 3
Drug traffickers who misplaced 25 kilos of cocaine will be relieved to learn that their drugs have turned up…in boxes of bananas shipped to supermarkets around Spain!
Drug traffickers in Spain were going bananas looking for a misplaced 25 kg of cocaine - that is until someone in a Madrid branch of the supermarket chain Lido found several large bags of white powder…in a box of green tropical bananas.
Police say the drugs started their grocery journey at Madrid's wholesale market, the Mercamadrid, before radiating out to Lido supermarket branches in Madrid, as well as Caceres, Plasencia and Extremadura.
An employee at a Lido supermarket described the police response, saying, "Two or three police cars arrived and they went straight for the bananas. They tipped them out onto a table and began sifting them."
Lido supermarket officials say their bananas are now safe and cocaine free, saying that 'the offending bananas' have been pulled.
Spanish journalists report that shipments of bananas are often used to hide packages of cocaine from overseas.
Copyright Notice
We welcome republishing of our content on condition that you credit Choose Help and the respective authors. This article is licensed under a Creative Commons License.

Helpful Reading:
Here are 4 excellent reasons to avoid cocaine use while on Suboxone/methadone: cocaine reduces the effectiveness of Suboxone or methadone (which means more opiate withdrawals), increased risk of overdose, poly-drug addiction and resumption of a drug seeking lifestyle.

Read the complete article

Learn how gradual and imperceptible changes to the brain's structure and function lead people steadily from recreational use to heavier use to addiction.

Read the complete article
Like what you're reading?