In the UK - Sad News for Happy Hour?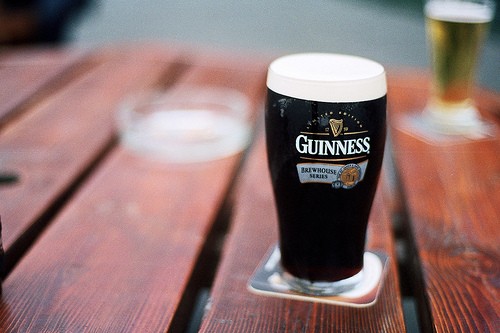 © Photo: Gorriti
A newly released report by watchdog agency "Alcohol Concern" may spark an end to the self regulation by pubs and bars of alcohol promotions, such as happy hours.
A scathing report by British watchdog agency Alcohol Concern over the industry's ability to self regulate its drinks promotions may lead to new governmental regulation – and possibly to the end of promotional happy hours in pubs.
At present, bar and pub companies are permitted to self regulate their promotions, and are expected to act in such a way that promotes responsible consumption.
Don Shenker CEO of the public health agency Alcohol Concern says that that idea is a total failure; explaining, "Self-regulation has clearly failed and we desperately need mandatory codes and an industry watchdog to stamp out the poor practice and complacency that is characteristic of many of these venues."
A government spokesperson responded to the Alcohol Concern report by saying, "The Government has made it clear that alcohol must be sold and marketed responsibly and that new legislation will be introduced if existing voluntary standards are not being met."
Mark Hastings, a spokesman for the British Beer and Pub Association said that his members had no problem with new regulations against discount price promotions, as long as these regulations were applied equally to all alcohol retailers, and not just pubs and bars, saying, "It should not be one rule for pubs and one rule for everyone else."
Copyright Notice
We welcome republishing of our content on condition that you credit Choose Help and the respective authors. This article is licensed under a Creative Commons License.

Helpful Reading:
The difference between alcohol abuse and alcohol addiction (alcoholism), what puts you at risk of becoming an alcoholic and what to do once you've crossed that invisible line to addiction.

Read the complete article

Here are 2 facts about alcoholism: It tends to get worse over time (it is progressive) and most people experience a fairly similar progression of symptoms and consequences. Here is a timeline which charts the progressive experiences of alcoholism through the early, middle and late stages. If you have a drinking problem, find out where you fall on the timeline and consider what's coming in the future.

Read the complete article
Like what you're reading?