Fraudulent Australian Gamblers Anonymous Website Promoted Sports Betting Page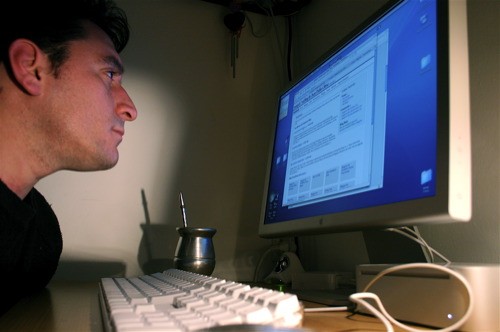 © by juanpol
Problem gamblers in Australia looking for help were tricked into visiting an online gambling site.
Gambling addicts in Australia searching for web based addiction support were browsing to the very legitimate sounding gamblersanonymous.com.au, but what they saw upon entering the site was very likely more than they bargained for.
Visitors entering the Gamblers Anonymous site were immediately redirected to a sports betting page, with headlines that extolled, "Place a Bet Now!" The page contained banner advertisements for some of Australia's largest sports betting websites, such as Sportsbet.com.au, Centrebet.com.au and Sportingbet.com.au.
Gamblersanonymous.com.au is now offline. It is owned by bookmaker.com.au, an agency that performs marketing services for online gambling ventures. Bookmaker.com.au would receive payment whenever a visitor to gamblersanonymous.com.au clicked through to one of the sports betting sites advertised.
Bookmaker.com.au claims that visitors to gamblersanonymous.com.au were redirected in error, during a time when programmers were building the gamblersanonymous website.
Those That Benefited Say They Didn't Know

The owners of several of the gambling sites that appeared on the redirected page have condemned the misleading and irresponsible marketing practices. None of the websites that benefited from the redirection, however, has revealed how many people were seduced onto a gambling website when attempting to seek gambling addiction support.
Northern Territories Gaming and Racing Minister, Kevin Greene, called the marketing practice, "disgusting" saying, ''This is an appalling tactic that appears to be intentionally designed to prey on vulnerable people in our society looking for help."
He also said that each Australian gambling website that appeared on the questionable marketing page was in violation of advertising rules under the Northern Territory's Responsible Gambling Code. He did not say what, if any, sanctions awaited those found responsible for the deception.
Australian problem gambling activist, Reverend Tim Costello, isn't buying the "honest mistake" story presented by the marketing agency, calling the callous act, ''one of the most socially irresponsible, sinister things I've heard of.''
Independent Senator, Nick Xenophon, called for those that abused Australian domain names to be severely penalized, calling the people that orchestrated the fraudulent site, "corporate cannibals."
The website, gamblersanonymous.com.au is in no way related to the reputable addiction support organization, Gamblers Anonymous.
Copyright Notice
We welcome republishing of our content on condition that you credit Choose Help and the respective authors. This article is licensed under a Creative Commons License.