English Police Worry about the Abuse of Mephedrone – A Legal Ecstasy-Like Drug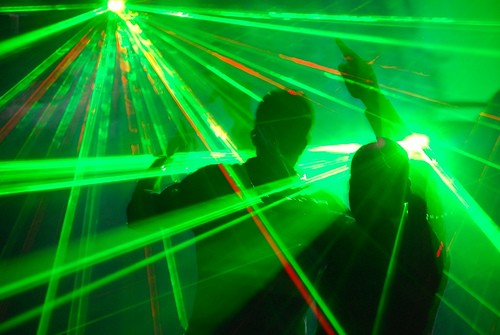 © Photo Credit: Alexander Yee
You can buy the legal drug mephedrone for a few pounds over the internet and get a stimulant that produces an ecstasy-like high shipped to your door. It's caused at least 2 deaths and police in the UK are worried about an increase in use.
Police in England say that the ecstasy-like legal high drug mephedrone is becoming a major problem.
Mephedrone, which is widely known as miaow-miaow, bubble, drone or plant fertilizer is a synthetic drug with a chemical structure one molecule removed from ecstasy's. Due to this unique chemical structure, it remains a legal substance in the UK, where a half gram of the powder can be ordered on the internet for 7 pounds.
Users snort mephedrone, which is sold as a white powder, leading to a stimulant like high with hallucinogenic properties. Police in Durham and Cumbria say, however, that not all side effects of the drug are desired and that in addition to hallucinations, mephedrone can also cause nose bleeds, rashes, anxiety and panic attacks, paranoia, delusions, circulation problems and heart attacks.
In Cumbria, a police spokesperson described the extent of the legal recreational drug's use by saying, "We are getting calls several times a week, and we believe use of plant food is rife in certain areas." Police say that although they know that use of the substance is on the increase, that, "until it is made illegal there is not an awful lot we can do except try and locate the source. It is becoming a problem, and one we are keeping a close eye on."
A 14 year old girl in Brighton died recently after mixing mephedrone with alcohol and ketamine and an 18 year old in Sweden died last year after mixing the legal high with a cocktail of other drugs.
Mephedrone has been banned in Sweden, Finland, Norway and Israel.
Copyright Notice
We welcome republishing of our content on condition that you credit Choose Help and the respective authors. This article is licensed under a Creative Commons License.

Helpful Reading:
Club drug harm reduction - what's in those drugs? European researchers tested over a 1000 samples of cocaine, MDMA and amphetamine to find out. Learn about common adulterants and about how to stay safer with club drugs.

Read the complete article

You pay a high price for fleeting hours of pleasure, and the sooner you stop using and abusing ecstasy, the sooner your mind can begin its healing process, and the sooner you can return to life of natural happiness. If you can't stop on your own, get help; life's too short and too beautiful to risk it all for a few pills in a club.

Read the complete article
Like what you're reading?