Australian Police Limit Racing Fans to a Scant 24 Cans of Beer per Day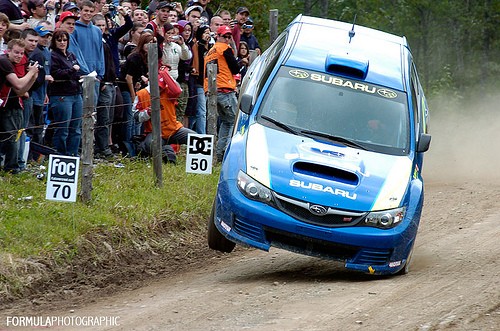 © Photo Credit: Formulaphoto
Australian racing fans are up in arms about tough new police restrictions that limit the amount of alcohol permitted around the racetrack of this weekend's Bathurst 1000 to only 24 cans of beer per person…per day!
Seeking to promote responsible drinking at Australia's 'Great Race' the Bathurst 1000, a 3 day race in New South Wales, police have limited the quantity of alcohol any spectator may bring onto the grounds per day.
No one may bring in more than 24 beers per day, unless those beers are light beers, in which case 36 cans are allotted. Wine drinkers must subsist on a meager 4 liters per day, per person (roughly 5 and a half bottles).
Although some fans question the 'strict" consumption limits, police say that the measures are necessary to protect race fans from those few hooligans that endanger public safety.
Copyright Notice
We welcome republishing of our content on condition that you credit Choose Help and the respective authors. This article is licensed under a Creative Commons License.

Helpful Reading:
The difference between alcohol abuse and alcohol addiction (alcoholism), what puts you at risk of becoming an alcoholic and what to do once you've crossed that invisible line to addiction.

Read the complete article

Here are 2 facts about alcoholism: It tends to get worse over time (it is progressive) and most people experience a fairly similar progression of symptoms and consequences. Here is a timeline which charts the progressive experiences of alcoholism through the early, middle and late stages. If you have a drinking problem, find out where you fall on the timeline and consider what's coming in the future.

Read the complete article