An Average Scot Downs 46 Bottles of Liquor per Year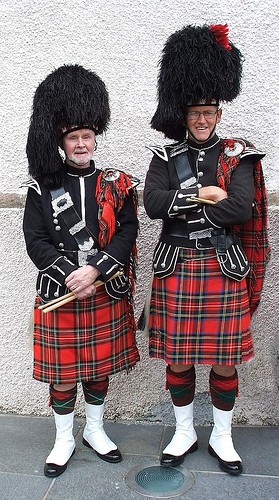 © Photo Credit: Conner395
Scots drink 25% more than those in England or Wales – on average, every adult over the age of 18 consumes alcohol equivalent to 46 bottles of whiskey per year.
Study data from research collated by NHS Health Scotland shows numerically what health workers have been saying for some time - Scots are drinking a dangerous amount of alcohol.
According to the study:
Every person over the age of 18 consumes 12.2 liters of pure alcohol each year, which is equivalent to 537 pints of beer, 130 bottles of wine or 46 bottles of hard liquor.
The 50.5 million liters of alcohol sold in Scotland last year provides enough alcohol for every adult in Scotland to exceed recommended consumption guidelines
Scots drink 25% more alcohol than people in England and Wales
Scottish Health Minister, Nicola Sturgeon called for people to "wake up" to the severity of Scotland's alcohol problem. She supports a government proposed minimum price for alcohol, saying, "All the evidence tells us that the big rise in Scottish alcohol consumption in recent decades is closely linked with the 70% drop in alcohol's relative cost."
At present she says, a person can exceed their weekly recommended alcohol consumption for just over 3 pounds.
Copyright Notice
We welcome republishing of our content on condition that you credit Choose Help and the respective authors. This article is licensed under a Creative Commons License.

Helpful Reading:
The difference between alcohol abuse and alcohol addiction (alcoholism), what puts you at risk of becoming an alcoholic and what to do once you've crossed that invisible line to addiction.

Read the complete article

Here are 2 facts about alcoholism: It tends to get worse over time (it is progressive) and most people experience a fairly similar progression of symptoms and consequences. Here is a timeline which charts the progressive experiences of alcoholism through the early, middle and late stages. If you have a drinking problem, find out where you fall on the timeline and consider what's coming in the future.

Read the complete article
Like what you're reading?