36 Imaginary Dependent Children Earns Scottish Heroin Addict 80 000 Pounds in Tax Credits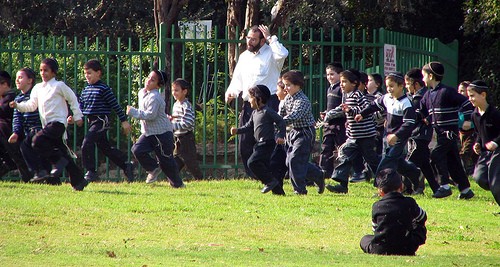 © Photo: Miss Pupick
For 3 years, no one noticed that 30 year old Irven Foster produced an average of 12 children per year - for tax purposes.
36 imaginary kids gets you 13 months in prison.
Irvin Fraser, of Scotland, was sentenced to just over a year in prison today for a three year scheme that bilked almost 80 000 pounds in tax credit money from the federal govt. His laughably basic plan was to simply keep phoning up the revenue services and report progressively more dependent children – accumulating 36 imaginary offspring (and their tax credits) before someone decided to investigate. The Scottish man used the tax credit money to feed a 200 pound a day heroin addiction. Not actually a father to 36, Fraser did have 2 legitimate children, only one of whom lived with the 30 year old fraudster.
In court, Fraser took extreme measures to hide his identity, covering his face from photographers at all times. He explained that community resentment towards him was so strong at times he feared for his safety. When questioned in court on the mechanics of the scheme, Fraser confessed that he would simply call up the tax authorities and report a dependent child, with a date of birth – and in about a week receive a posted check to be cashed.
The prosecutor expressed amazement on several occasions during the court proceedings that so much money could have been sent without anyone ever checking into it.
Fraser was sentenced this morning in Aberdeen Sherif Court.
Copyright Notice
We welcome republishing of our content on condition that you credit Choose Help and the respective authors. This article is licensed under a Creative Commons License.

Helpful Reading:
Withdrawal symptoms don't tell the whole story. Learn why persistent cravings make heroin so tough to quit.

Read the complete article

Here are 50+ heroin harm reduction tips... because anything that prevents overdose and keeps you alive and healthy increases the odds of finding eventual lasting recovery.

Read the complete article