The Race to a Nicotine Vaccine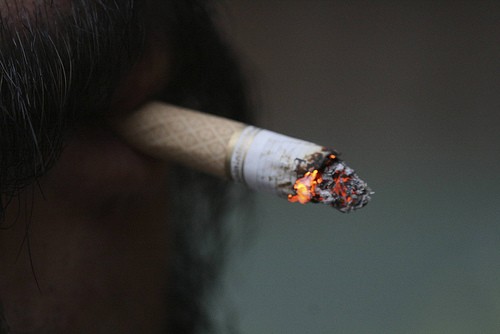 © Photo: Eschipul
Like a modern gold rush, researchers race to develop the first and best vaccine to help smokers quit.
Nordic researchers are racing to develop a vaccine that would eliminate the absorption of nicotine into the brain, and by doing so, eliminate the pleasure of smoking and much of the reason to smoke. It's hoped that the development of a nicotine vaccine will greatly reduce the 5.4 million preventable deaths caused by smoking each year.
Independent Pharmaceutica, of Stockholm, has completed phase 2 tests of a vaccine that attacks nicotine in the bloodstream, never letting it enter into the brain. If the nicotine cannot enter into the brain, the smoker does not feel any "high" from smoking, and it becomes far easier to break the habit.
The Swedish vaccine is competing against several other contenders, but Independent Pharmaceutica Spokesperson, Lena Degling Wikingsson, said that their vaccine was hoped to produce fewer side effects than competing medications.
In a recent and competing Swiss nicotine vaccine study, 400 smokers who had quit and were trying not to relapse were given either a nicotine vaccine or a placebo. 42% of the people given the vaccine were able to stay smoke free – compared to only 21% in the control group.
A Bermuda based company, Celtic Pharma, will release test results from their vaccine later this month, and in America, Nabi Pharmaceuticals is said to have a similar vaccine under development.
Copyright Notice
We welcome republishing of our content on condition that you credit Choose Help and the respective authors. This article is licensed under a Creative Commons License.

Helpful Reading:
Although we all know that smoking while pregnant isn't healthy for mom or unborn child, a surprising number of pregnant women still choose to light up. New research out of University College in London shows that these moms are putting their children at greatly increased risk for birth defects ranging from clubfoot to missing limbs to gastrointestinal problems.

Read the complete article

About a third of us have a genetic malfunction which disables our ability to regulate nicotine consumption. Those of us with this particular genetic abnormality are at a greatly increased risk of nicotine addiction.

Read the complete article
Like what you're reading?