Smoking 3 Cigarettes Per Day Increases Your Risk of Death from Cardiovascular Disease by 65%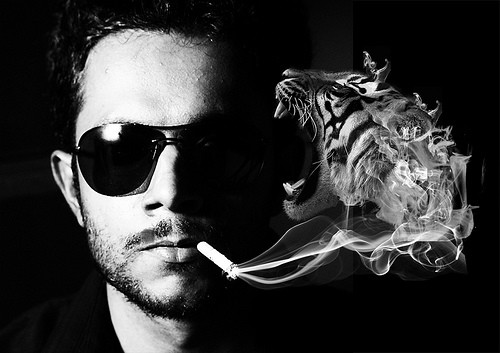 © Photo Credit: Vramak
Researchers at Brigham Young University say that while cutting back on smoking helps a bit, that smoking even an occasional cigarette each day still does considerable harm.
Think that you're doing your heart health a favor by only sneaking the occasional cigarette each day? Well, smoking a couple of cigarettes a day might not raise your risk of early death as steeply as a heavy habit will, but researchers at the American Heart Association and Brigham Young University say that smoking just 3 cigarettes per day raises your risk of death from cardiovascular disease by 65%.
Brigham Young University researchers stumbled on the concern inducing statistic after extracting data from the massive American Cancer Society Prevention Study and combining this data with other resource studies on second had smoke exposure and fine particulate air pollution exposure.
Other findings from the data analysis include:
Smoking half a pack daily increases your risk of death from cardiovascular disease by 79% and a pack a day habit increase the risks by 100%
People exposed to second hand smoke who live in areas of high air pollution have a 20-30% higher risk of death from cardiovascular disease
The researchers say that while reducing the amount you smoke has some health benefits, the benefits of reducing intake do not come close to matching the decrease in disease risk associated with quitting entirely. Lead Researcher C. Arden Pope Ph.D. of Brigham Young University commented, saying, "A critical finding of our study is that smoking is unhealthy even at small amounts. Reducing the amount one smokes does some good, but the biggest benefits come from stopping completely."
Copyright Notice
We welcome republishing of our content on condition that you credit Choose Help and the respective authors. This article is licensed under a Creative Commons License.

Helpful Reading:
For first responders at risk of PTSD and burnout, learn more about: daily habits that protect you, red-flags that warn of an impending problem and adaptive response techniques that safeguard your professional standing.

Read the complete article

Smoking cessation efforts in addiction treatment programs help people quit without compromising overall treatment outcomes.

Read the complete article
Like what you're reading?