After Exercise, Smokers Are Less Aware of Visual Smoking Cues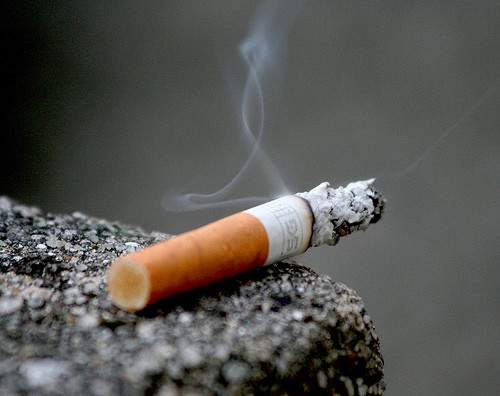 © Photo Credit: Lanier67
A short period of exercise reduces smokers' interest in cigarettes.
Researchers at the University of Exeter knew that brief periods of exercise helped people quitting tobacco deal with cravings. They wanted to know if exercise could reduce the power of visual triggers to smoke, and if so, by how much.
The researchers invited 20 heavy smokers, who had each abstained for a lengthy 15 hours, to their laboratory.
Each person was shown a serious of pictures, some with smoking imagery, and others pictures without, and using new gaze measurement technology, the research team was able to measure how quickly the subjects noticed each smoking stimuli and for how long they each gazed at it.
The subjects, over a period of 2 visits, spent the next 15 minutes either exercising on a stationary bike or sitting quietly at a table, and then the images were presented again.
The results:
Smokers who spent 15 minutes exercising spent a significant 11% less time looking at smoking related imagery, and they also took longer to notice the smoking imagery in a picture
Lead researcher, Kate Janse Van Rensburg, commented on the significance of the results by saying, "We know that smoking-related images can be powerful triggers for smokers who are abstaining... Because of this, it's very exciting to find that just a short burst of exercise can somewhat reduce the power of such images."
The full research findings can be read in the journal, Addiction
Copyright Notice
We welcome republishing of our content on condition that you credit Choose Help and the respective authors. This article is licensed under a Creative Commons License.

Helpful Reading:
Listen to your body to quickly diagnose a stress reaction... and quickly regain your calm with 2 easy stress-busting techniques.

Read the complete article

Getting out and doing something - anything - may be the last thing you feel like doing, but staying at home and in bed only reinforces negativity and leaves you with little to focus on other than the ruminative thoughts of depression. Learn why getting up and doing pretty much anything can reverse this negative spiral of depression and help get you feeling better, faster.

Read the complete article