Must Have - Baby for Sale!?! Vancouver Police Rescue Infant Put up for Sale on Craigslist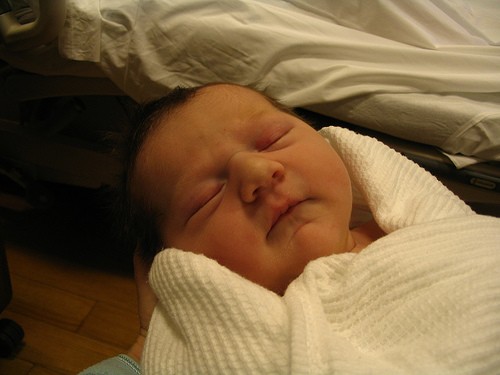 © Photo: Dawnzy58 (Just a random cute baby - not the baby in question!)
A Canadian grandmother was shocked when she saw an internet ad for a "Baby for Sale". She called the police and police found the baby.
62 year old Marilyn Bateman of Vancouver was shocked last week when while surfing the internet classified site "Craigslist" she stumbled across an ad for a "Baby for Sale".
The ad described a 7 day old baby as very cute but unexpected and in need of a good home. The price – $10 000.
Thinking it a hoax, Bateman almost did nothing, but the grandmother of 5 remained troubled by what she had seen, and that evening, after many hours of nagging doubt, decided to call the police.
She was rewarded by a late night call from the Vancouver police the next night, thanking her for her assistance, and telling her that they had taken a child into protective services.
Police tracked down the cellular number that had been placed in the ad, and as a team of 10 officers, burst in on the parents in a small apartment, finding the mother nursing the infant child. The father, who admitted to placing the ad, denied any wrongdoing and explained the ad as a joke. The cellular number given had come from a phone stolen days earlier.
Police describe the couple as "known to them" and as a couple struggling with addiction issues.
The father was taken into custody. Police recommended to the crown a charge of criminal mischief but the father was released without charge after questioning. Police are considering future charges.
Constable Fanning, of the Vancouver Police said, "The first thing out of their mouths is that they said it was just a hoax. But, of course, why was it posted in the first place with a phone number? There's so many questions here. It's very disturbing on many levels."
Copyright Notice
We welcome republishing of our content on condition that you credit Choose Help and the respective authors. This article is licensed under a Creative Commons License.

Helpful Reading:
In the midst of active addiction and early recovery, the impact of the disease upon children is often underestimated. Thinking about how children are negatively affected gives us insight into how to support them.

Read the complete article

The needs of children in families of addiction are easily overlooked. Here's a quick guide to helping the children through, with specific recommendations based on age and developmental stage.

Read the complete article