Former Cowboys Running Back Sentenced to 5 Years For Selling Crack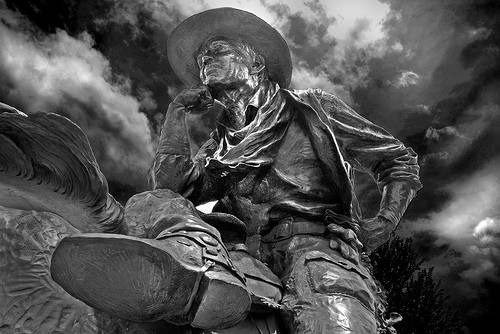 © Photo: Crowt59
A $5000 sale of crack cocaine to police informants earned Tony Hambrick 5 years in state prison.
After 5 years as an NFL running back, Tony Hambrick faces an equal duration as a guest of the state of Florida, sentenced to jail time today on felony cocaine charges.
Hambrick was arrested after selling over $5000 in crack cocaine to undercover police informants in his hometown of Lacoochee Florida. He pleaded guilty to one count of distribution of 50 grams of cocaine in 2007.
Hambrick emerged as a high school football star in the town before moving on to success at the University of South Carolina, and then to 5 years as an NFL running back - amassing 2179 yards and 9 touchdowns over the period. He carried for nearly 1000 yards during his best season with the Cowboys.
Troy's brother Darren also played in the NFL.
Copyright Notice
We welcome republishing of our content on condition that you credit Choose Help and the respective authors. This article is licensed under a Creative Commons License.

Helpful Reading:
Here are 4 excellent reasons to avoid cocaine use while on Suboxone/methadone: cocaine reduces the effectiveness of Suboxone or methadone (which means more opiate withdrawals), increased risk of overdose, poly-drug addiction and resumption of a drug seeking lifestyle.

Read the complete article

Learn how gradual and imperceptible changes to the brain's structure and function lead people steadily from recreational use to heavier use to addiction.

Read the complete article