Fed Ex Delivers 200 Pounds of Marijuana to Wrong Address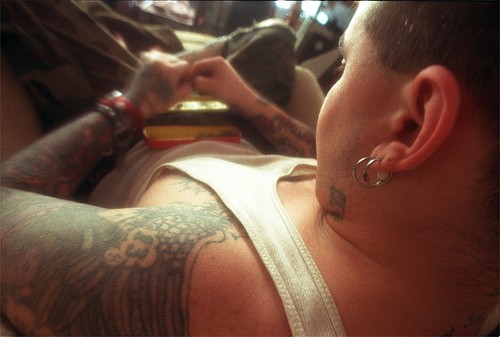 © Photo: Bluhousworker
A Fed Ex screw up this week led to police arresting a Baltimore man on distribution and smuggling charges, and the end of a major marijuana ring.
A sender in Pembroke Pines Florida can't be happy with Fed Ex, after the courier company mistakenly delivered his package to a house 2 doors down from its intended destination. In the package, 198 pounds of marijuana - intended for the now arrested Richard Gwatidzo of Baltimore.
The neighbor who accepted delivery (who has not been named) was expecting a shipment of medical supplies, and was not surprised to receive a Fed Ex delivery earlier this week. He was surprised by the almost 200 pound weight of the package, and his surprise turned to fear after he opened it up and knew in an instant what the package actually contained.
He called the police immediately and police collected the package of marijuana. His concerns proved well founded, after a man paid his house a visit later that might – kicking on the door and demanding his package.
Police caught up with Gwatidzo a couple of days later, as two police posed as Fed Ex drivers and delivered a "dummy" package to the suspect. Police arrested the man after he signed for the marijuana.
Police are still searching for the identity of the sender, but say they have linked Gwatidzo to almost 400 pounds of marijuana already delivered and call this a major marijuana smuggling ring,
Copyright Notice
We welcome republishing of our content on condition that you credit Choose Help and the respective authors. This article is licensed under a Creative Commons License.

Helpful Reading:
Thinking about giving up marijuana but not sure you're ready to take the plunge? Well, here are 70 benefits of quitting – all first-hand accounts from previously heavy users about how life changes for the better once you don't need to get high all the time.

Read the complete article

How to get past the first 2 weeks of marijuana withdrawal symptoms. Learn what to expect from marijuana withdrawal, with tips and suggestions for coping with individual withdrawal symptoms.

Read the complete article