Arizona Judge Denies Breathalyzer Evidence in Court - Hundreds of Cases Affected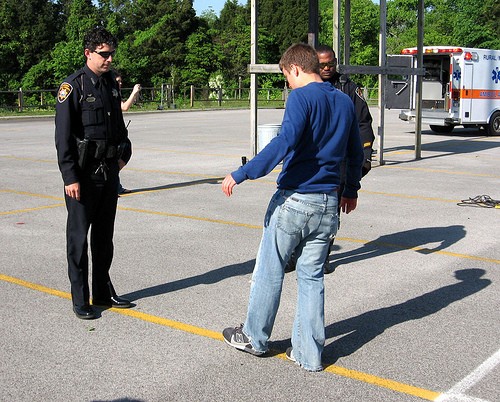 © Photo: Rharring49
As many as 120 defendants won't have their DUI blood alcohol results used against them in court after an Arizona judge denied the validity of readings taken from a certain machine.
A Tucson Arizona judge has ruled that in 49 separate cases, breath alcohol test results will not be admissible as evidence in court. Defense attorneys say that an additional 70 cases could be affected by the ruling.
The defendants may still face trial, but blood alcohol readings taken from the Intoxilizer 8000, a machine manufactured by the company CMI, may not be used in court. It's a machine Tucson City Court Judge Thomas Berning won't accept after the company refused to show the device's inner mechanics to defense teams.
The machine saw first use in Arizona in January 2006, and some analysts speculate that any conviction earned from blood alcohol results taken from that machine since then may be in jeopardy.
Laura Brynwood, Tucson Deputy City Attorney, says that the City will appeal the decision within 14 days.
Copyright Notice
We welcome republishing of our content on condition that you credit Choose Help and the respective authors. This article is licensed under a Creative Commons License.

Helpful Reading:
Answers to your basic questions about getting into a treatment program rather then sent to a jail cell. How it works, why it works and where to find court approved treatment.

Read the complete article