NY Passes Medical Marijuana Bill - Senate Approval Still Needed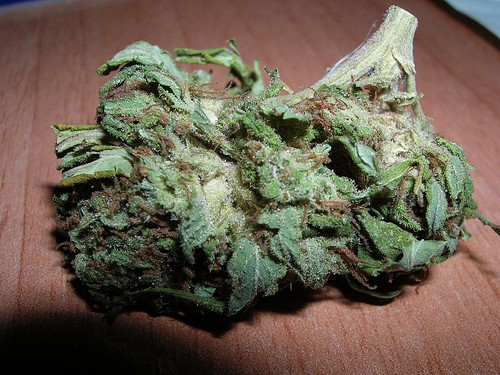 © Photo: Robz
Pending State Senate approval, New Yorkers prescribed marijuana for pain relief will be free from prosecution.
New York State legislators voted 79-48 on amendments to a proposed law that would allow patients with a life threatening or debilitating illness legal protection to smoke medical marijuana.
A similar bill was introduced last year, and has remained stalled in Senate pending ratifications. State Senators now have until June 23rd to approve the proposed legislation. Under the law, patients with a legitimate medical need and a doctor's consent would be free from police prosecution for their use of the medicinal plant.
Bill sponsor and Assembly Health Committee Chair, Richard N. Gottfried., commented, "Every day that goes by without this sensible, compassionate law is a day in which our most vulnerable citizens must choose between suffering debilitating pain or risking arrest in order to find relief. These patients don't have the luxury of waiting another year for their elected representatives to act – they need the Senate to stand up for them now."
Copyright Notice
We welcome republishing of our content on condition that you credit Choose Help and the respective authors. This article is licensed under a Creative Commons License.

Helpful Reading:
With the rise in adolescent marijuana use and the movement to legalize the drug there is a need to take a careful look at the consequences legalization might have on our youth. Recent evidence show the danger of long term irreversible cognitive damage. Steps need to be taken to prevent legal development from harming our young citizens.

Read the complete article

Marijuana is a valid medicine, and like many other medicines, it has a potential for abuse. However, with medical marijuana, you're usually left to decide how much and how often to use on your own. Here's a guide to making sure your medicine doesn't start causing more problems than it solves.

Read the complete article
Like what you're reading?