Chinese Doctor "Cures" Internet Addiction with Electroshock Therapy - 3000 Teens Treated So Far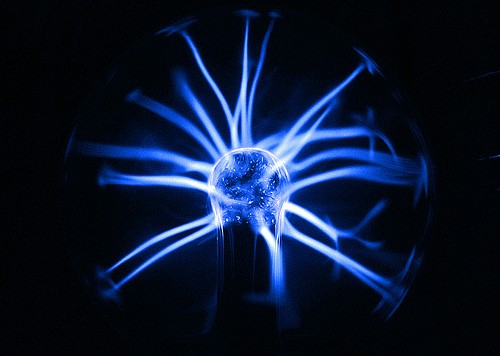 © Photo Credit: Timsnell
An internet addiction clinic in the eastern Chinese province of Shandong claims to have successfully treated 3000 game and internet addicted youths using electroshock therapy.
More than 3000 gaming and internet addicted teens have received treatment for their e-addictions at Dr. Yang Yongxin's addiction clinic in the Eastern Chinese province of Shandong. Yongxin eschews more conventional therapeutic methods of addiction treatment, using electroshock therapy (ECT) instead; a form of aversion therapy that he says, "clears the mind."
Parents pay $878 per month for the four month treatment program and must consent in writing to the use of ECT in treatment.
Dr. Yongxin uses small (1-5 milliamp) electro shocks as punishment for clinic transgressions, as a form aversion therapy. Offenses at the clinic meriting electro punishments include:
Sitting on the director's chair
Locking the door to the bathroom
Eating chocolate
Talking about anything other their internet addiction
In Dr. Yongxin's view, ECT is simply a "refreshment therapy, which is mild and not dangerous" which relaxes troubled teens. Critics disagree, saying that ECT therapy can cause memory loss and that although it may cause subdued behavior, it does not offer effective treatment for addiction (ECT can be an effective treatment for serious clinical depression).
The director of China's first internet addiction treatment center, Tao Ran, has been critical of Yongxin's methods, noting that no other clinic in the world uses ECT therapy for internet addiction. Ran uses a combination of psychotherapy and medication at his clinic.
A mother named Xu, whose son had gone through Dr. Yongxin's ECT therapy program, shrugged off any criticism of the program saying, "Compared with being on mind altering drugs for three months, electroshock is a safe and effective way to make my son calm and obedient." She said that she felt angry about media criticism of the clinic and the good work it does.
More than 40 million Chinese youth play online games and although government regulations limit game play to 3 hours per day, analysts say that the rules do not effectively limit the play of motivated young Chinese gamers.
Copyright Notice
We welcome republishing of our content on condition that you credit Choose Help and the respective authors. This article is licensed under a Creative Commons License.

Helpful Reading:
Dr. Jeffrey Schwartz and his Four Step Program - through mindful awareness you can learn to overcome internet, gambling and sex cravings as you retrain your brain to stop sending such urgent messages of need.

Read the complete article

How do you know when a lot becomes too much? Five ways to identify an internet addiction and what to do if have one.

Read the complete article