Josh Hamilton - From Addiction to All-Star Game Records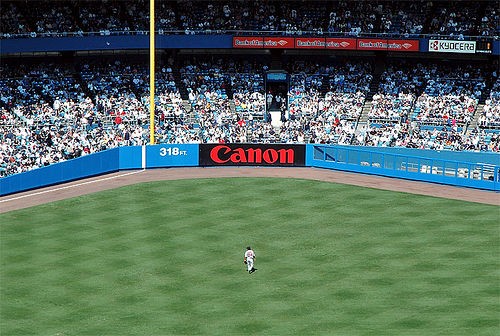 © Photo: Brainware3000
Hamilton continues his fairy tale season, setting a new record with 28 homers in the batting derby last night.
Josh Hamilton set an All Star Game home run derby hitting record last night, breaking the old mark of 24 with 28 balls sent out of the park – including three spectacular blasts over 500 feet.
Hamilton says that he dreamed of batting in the derby back in 2006, before he was reinstated to baseball and only a year after hitting his personal rock bottom in an addiction battle that included 8 tries at rehab, a raft of tattoos and three years away from the game. Hamilton explained, "Before I got reinstated in '06, I had a dream. I was in Yankee Stadium, and this was before I knew there was going to be an All-Star Game and a Home Run Derby at Yankee Stadium. I didn't see myself hitting, but I saw the microphone stuck in my face."
The first overall draft pick in 99, Hamilton is a natural player who quickly got in over his head with drugs and alcohol. Three years adrift and out of the game and through the devastation of drug and alcohol addiction – he has found redemption and sobriety and some pretty darn good baseball.
Baseball's fairy tale, the Josh Hamilton story – it just keeps getting better.
But if you ask Hamilton what's important, you he'll tell you that his Hall of Fame worthy season doesn't matter as much as his sobriety or his family. He says that although through baseball he is given the opportunity to preach his message of faith, that "I finally realized that life wasn't about baseball. Being a good husband and a good father and waking up every day and being a responsible man is what's important."
Copyright Notice
We welcome republishing of our content on condition that you credit Choose Help and the respective authors. This article is licensed under a Creative Commons License.

Helpful Reading:
Alcoholics and addicts do things in active addiction which leave them feeling guilt and shame. Learn what you can do to get over your guilt and shame to forgive yourself and let go of the past.

Read the complete article

Addiction is a disease that damages the body, mind and spirit. Here's a how-to guide to healing your physical, mental and spiritual health once in recovery.

Read the complete article