Thoughts of Suicide Plagued 8 Million Americans Last Year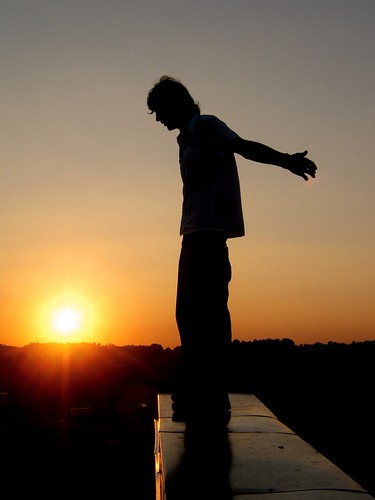 © Photo Credit: Kr. B.
A just released governmental survey reports that more than 8 million Americans considered ending their own life last year, and more than 2 million actually made a plan for doing so.
While 32 000 Americans successfully, commit suicide in any given year, research data from the Substance Abuse and Mental Health Administration's annual survey on drug and alcohol use and mental health reveals that a surprising number of Americans consider taking their own life in any given year.
While previous year surveys had covered serious mental illness and depression, this was the first year researchers added suicide related questions to the survey that was administered to 46 190 American adults.
SAMHSA researchers found that:
8.3 million Americans adults considered suicide during 2008
2.3 million American adults went so far as to make a suicide plan
1.1 million American adults attempted suicide (32 000 succeeded)
People with substance abuse problems were 3 times as likely to think about suicide, 4 times as likely to plan a suicide and 7 times as likely to attempt a suicide
6.7% of those in the 18-25 year old cohort considered suicide, while only 2.3 of those over 50 thought about the act
47% of those who attempt suicide get no medical or psychological attention after their attempt
SAMHSA acting director, Eric Broderick, commented on the collected suicide figures by saying, "This study offers a far greater understanding of just how pervasive the risk of suicide is in our nation, and how many of us are potentially affected by it…The magnitude of the public health crisis revealed by this study should motivate us as a nation to do everything possible to reach out and help the millions who are at risk -- preferably well before they are in immediate danger."
Read the full SAMHSA National Survey on Drug Use and Health.
Copyright Notice
We welcome republishing of our content on condition that you credit Choose Help and the respective authors. This article is licensed under a Creative Commons License.

Helpful Reading:
Addiction is a disease that damages the body, mind and spirit. Here's a how-to guide to healing your physical, mental and spiritual health once in recovery.

Read the complete article

Imbalanced gut bacteria may increase your risk of anxiety, depression, obesity and a host of other diseases. Learn how digestive bacteria can cause anxiety and find out how dietary changes can help you instill or protect an optimal balance of beneficial bacteria.

Read the complete article
Like what you're reading?