Scientists Discover Beta-Blocker That Erases Traumatic Memories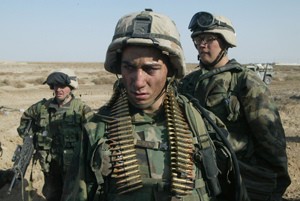 © photo by bedzine
Bad memories stick better than good ones. Now, Dutch researchers have discovered that a beta-blocker called Propranolol can erase painful experiences from the memory, stemming from violence, war, accidents and abuse. The drug opens up new avenues for curing PTSD and other emotional disorders.
In 2005, scientists found a "fear gene" that helps distinguish between people who have no fear and those who are afraid of everything. Then in the fall of 2008, researchers discovered the glue that keeps fearful memories stuck in the brain, a protein called Beta-Catenin that helps long-term memories solidify.
Now, the Dutch team has shown that Propranolol seems to prevent fear from returning: it erases the traumatic memory.
Some ethicists have expressed concerns and question whether treatments that alter memory also begin to alter what it means to be human.
Nature Magazine has supplementary information on the Dutch findings.
Copyright Notice
We welcome republishing of our content on condition that you credit Choose Help and the respective authors. This article is licensed under a Creative Commons License.

Helpful Reading:
Could childhood trauma, abuse or neglect be the root cause of your substance abuse or unhappiness in adulthood? Learn how to recognize adult symptoms of complex childhood traumas and learn what types of treatment work best to help you move beyond a difficult past.

Read the complete article

Part 1 of a 2-part article on how childhood trauma leads to lifelong challenges – like addiction and other mental and behavioral health problems. Also, how to know if childhood trauma affects someone you love.

Read the complete article