Substance Abuse Results In Over 1.7 Million E.R. Visits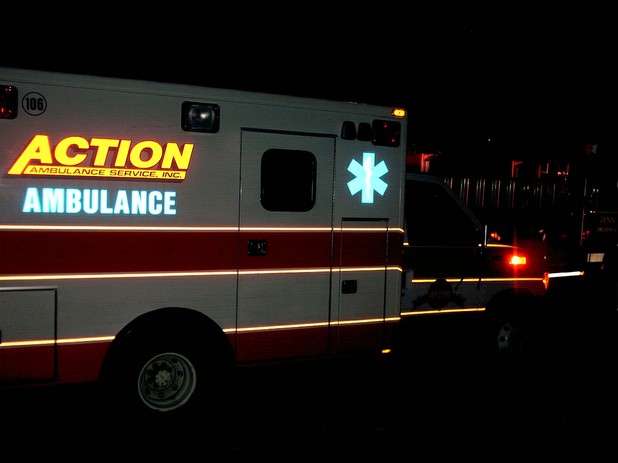 © Photo by "Autistic Psycho"
Hospital Emergency departments receive over 1.7 million visits a year as a result of substance abuse or misuse, according to a report just released by the Drug Abuse Warning Network (DAWN). Cocaine use was involved in more of those visits than any other substance.
The DAWN report "National Estimates of Drug-Related Emergency Department Visits" was published by SAMHSA (Substance Abuse and Mental Health Services Administration), and focuses on the year 2006. The full report is available for download.
In 2006, it estimates that there were a total of 113 million visits to emergency departments in the United States. Of that number, 1,742,887 were associated with substance abuse.
Emergencies related to illicit drugs abuse:
Cocaine was involved in 548,608 emergency department visits.

Marijuana was involved in 290,563 emergency department visits.
Heroin was involved in 189,780 emergency department visits.
There were 126,704 emergency department visits by patients under age 21 where alcohol was the only substance involved in the visit.
Stimulants, including amphetamines and methamphetamines, were involved in 107,575 emergency department visits
Total breakdown

31% involved illicit drugs only
28% involved pharmaceuticals only
7% involved alcohol only in patients under the age of 21
13% involved illicit drugs with alcohol
10% involved alcohol with pharmaceuticals
8% involved illicit drugs with pharmaceuticals, and
3% involved illicit drugs with pharmaceuticals and alcohol.
Copyright Notice
We welcome republishing of our content on condition that you credit Choose Help and the respective authors. This article is licensed under a Creative Commons License.

Helpful Reading:
Here are 4 excellent reasons to avoid cocaine use while on Suboxone/methadone: cocaine reduces the effectiveness of Suboxone or methadone (which means more opiate withdrawals), increased risk of overdose, poly-drug addiction and resumption of a drug seeking lifestyle.

Read the complete article

Learn how gradual and imperceptible changes to the brain's structure and function lead people steadily from recreational use to heavier use to addiction.

Read the complete article