Oakland Votes to Tax Marijuana Sales – America's First Marijuana Tax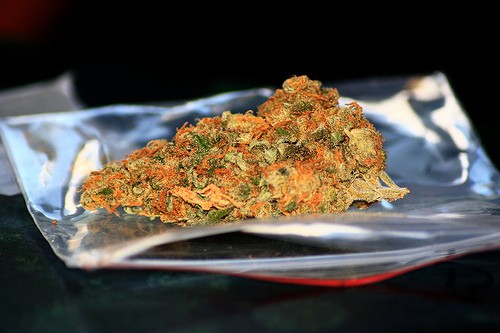 © Photo Credit: Darkpatator
Oakland voters supported legislation to tax medical marijuana with 80% of a popular vote. America's first marijuana taxation measure will raise at least $300 000 annually for the city.
Marijuana is now contributing to the taxation coffers in Oakland California after a whopping 80% of voters in a popular vote approved a taxation increase on medical marijuana – the first marijuana tax in America.
Under the new legislation, medical marijuana dispensaries will owe $18 in taxes on every $1000 in marijuana sold (medical marijuana business currently play a business tax of $1.20 on every $1000 of general sales.) All 4 medical marijuana dispensaries operating in Oakland supported the proposed legislation.
It may be unusual to witness business owners supporting taxation increases, but as Richard Lee, president of the marijuana dispensary Oaksterdam University said in referring to the move, "This tax is a lot cheaper than lawyers…It's a lot better than being arrested and thrown in jail."
The tax, which will raise an estimated $300 000 – $1000 000 annually is being celebrated by marijuana activists in California as an important stepping stone on a path to fuller marijuana legalization.
Oakland Mayor Ron Dellums said that he was grateful for any taxation revenues that would help the city reduce their 83 million dollar budget shortfall.
Budget shortfalls are what many consider the driving force behind this recent movement to tax the still federally prohibited substance. As Laura Thomas, deputy director of the lobbying group, Drug Policy Alliance, explained, "In hard budget times people are willing to be more creative."
The State of California faces a deficit of $26 billion and will consider the concept of raising taxation revenues through marijuana sales in a bill scheduled for assembly debate later in the year.
Copyright Notice
We welcome republishing of our content on condition that you credit Choose Help and the respective authors. This article is licensed under a Creative Commons License.

Helpful Reading:
Thinking about giving up marijuana but not sure you're ready to take the plunge? Well, here are 70 benefits of quitting – all first-hand accounts from previously heavy users about how life changes for the better once you don't need to get high all the time.

Read the complete article

How to get past the first 2 weeks of marijuana withdrawal symptoms. Learn what to expect from marijuana withdrawal, with tips and suggestions for coping with individual withdrawal symptoms.

Read the complete article